About ACCA
The nonprofit American Cave Conservation Association (ACCA) operates Hidden River Cave and the American Cave Museum as part of our educational initiative to support the protection of caves, karstlands, and groundwater resources.
Join Us!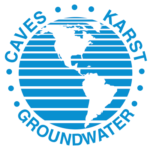 WHO WE ARE
The American Cave Conservation Association (ACCA) is a national not-for-profit organization founded to conserve caves and karst areas. Karst areas are soluble rock landscapes, typically underlain by limestone, which are characterized by caves, sinkholes, underground streams, and springs. Karst areas make up approximately 20% of the United States.
The ACCA is headquartered in Horse Cave, Kentucky at the American Cave and Karst Center, a national educational center focused on protecting caves. The center is close to some of the longest caves in the world.
ACCA operates the American Cave Museum and Hidden River Cave as part of the Karst Center, The museum helps the public understand what kinds of resources are found in caves and why it is important to protect them.
As you may have read on this site, Hidden River Cave was once one of the most polluted caves in America. ACCA's efforts helped restore the cave and it now serves as a "living exhibit," allowing visitors to see first-hand the intricate relationship between above and below ground activities in karst areas. Our tours tell the amazing story of Hidden River Cave to help provide a better understanding and appreciation for fragile cave resources.
HOW WE WORK
ACCA accomplishes its mission through three interlocking programs:
EDUCATIONAL PROGRAMS
Educational programs help the general public understand and appreciate cave and karst resources and the ways that they are being damaged.
CONSERVATION PROGRAMS
ACCA supports direct conservation efforts to protect resources including clean up of sinkhole dump sites, gating of significant caves, and acquisition of important cave sites.
RESEARCH AND TECHNICAL SUPPORT
ACCA maintains one of the nation's largest cave research libraries at the American Cave and Karst Center. We have conducted substantial scientific research at Hidden River Cave and support scientific research.
ACCA also sponsors programs such as cave management seminars, workshops and the National Cave Management Symposia to help build relationships amongst scientists, cave managers and the public.
KARST PROBLEMS ARE COSTLY
The areas where caves are found, known as karst regions, are under threat from urbanization and poor land use planning. Millions of people throughout America get their drinking water from karst aquifers. Most are unaware of how easily karst groundwater systems can become contaminated by sewage and industrial waste. Poorly planned development in karst regions can lead to sinkhole collapses and flooding which damages houses, roads, and other structures.
CAVES ARE FRAGILE
Cave's are one of the most unique and fragile ecosystems on the planet. Caves harbor a variety of rare and endangered animals, some of which may only be found in one location in the world. Millions of people annually visit America's beautiful show caves because of the spectacular mineral formations created by the interaction between groundwater and soluble rocks. Stalactites, stalagmites and other cave formations may take thousands of years to form, but can be destroyed instantly by a careless cave visitor. The same can be said for historical and prehistoric artifacts which have been preserved in caves but are under threat from looters and accidental damage.
YOU CAN MAKE A DIFFERENCE
by becoming a Member of the American Cave Conservation Association.
Memberships and donations help support ACCA's conservation and educational programs. There is strength in numbers . . . by joining the ACCA you are helping us to create a constituency to speak for caves. Caves can't defend themselves. They are often out-of-sight and therefore out-of-mind. With your help, we can ensure that America's beautiful and fragile natural caverns and karst resources are protected for future generations to enjoy.
ACCA MEMBERSHIP ENTITLES YOU TO:
20% Off admission for family members and guests on visits to the American Cave Museum and Hidden River Cave
10% off all purchases at the American Cave Museum gift shop
Our "ACCA News" newsletter to keep you up-to-date on ACCA activities and events
Opportunities to participate in volunteer projects and educational workshops
The good feeling that comes with knowing that you are helping to protect some of America's most fragile natural resources
Our regular one-year membership is only $25. To join or give a gift membership please visit us online at: www.caveconservation.com
Hidden River Cave & The American Cave Museum are operated by the American Cave Conservation Association,
A National 501 (c) 3 Nonprofit Organization.